Changes in the automobile market in the context of new consumption: Chinese automobile brands are quietly changing
2021-08-25 04:40:57 【Wechat automobile】
" In the context of new consumption , future , The sharing economy has great influence on the automobile market 、 The influence of automobile consumption will be greater and greater , Mode of travel 、 Great changes will take place in the technical route and the mode of production and circulation ".8 month 19 Japan , Wang Qing, deputy director of the market economy Research Institute of the development research center of the State Council, is in 2021 China auto new consumption forum said so .

indeed , When new consumption becomes a popular concept of capital , Changes in the automotive industry are inevitable . In this transformation brought about by the tide of digitization and intelligence , The automobile market is suffering a new shock , And impact often means new challenges and opportunities . In the process , Chinese auto brands seem to have quietly transformed .
The epidemic has accelerated the rise of independent brands
The rise of Chinese auto brands is an old topic , This once considered a difficult goal , Now it seems to have some real meaning .2020 Since then , The automobile market is affected by the epidemic , Joint venture brands and independent brands are not free from vulgarity , But while the epidemic has had an impact , It also accelerates the rise of independent brands .
A major manifestation of the independent rise is that consumers show a higher and higher acceptance of it . According to the data of CAAC , The market share of independent brand passenger cars continues to rise ,2021 year 1-7 month , Cumulative sales of China's own brand passenger cars 492 Thousands of cars , Year-on-year growth 42.8%; The market share of independent brands has reached 42.6%, Year-on-year growth 6.5%. among , Independent brand 7 The market share in January was 46.4%, rose 11.1%.
In view of the rising market share of independent brands , Xu Haidong, deputy chief engineer of China Automobile Association, believes that , Mainly from several reasons : One is the shortage of chips , The processing means of independent brand enterprises are more flexible ; Second, most of the fast-growing new energy vehicles come from independent brands ; Third, the export of independent brands has soared ; Fourth, the competitiveness of independent brands has been significantly improved .
In addition to the increase in market share , Chinese auto brands are also gradually breaking high-end barriers , In this camp , The performance of FAW red flag is particularly eye-catching .
"2021 year , We have entered the brand sharpening stage , This year is also a year for Hongqi brand to build Chinese style 、 Exalted 、 younger 、 An upward year of internationalization . The red flag's double 9 The model represents the direction of our upward exploration of luxury products , In the process of evolution to the high-end era , The red flag has accelerated ." Member of the Standing Committee of the Party committee of FAW Group Co., Ltd 、 Deputy general manager Liu Yigong said at the Forum .
Since the brand innovation , FAW red flag 2019 In the 10 After the sales target of 10000 vehicles ,2020 The annual... Was reached again in 20 10000 sales target . Latest data ,2021 year 1-7 month , FAW red flag's cumulative sales have exceeded 17 Thousands of cars , Year-on-year growth 95%. Behind the sales performance of singing all the way , The Red Flag brand also relies on the red flag HS5、H9 And other models have successfully entered the second tier luxury camp .
More than FAW red flag , geely 、 BYD and other independent brands have also made achievements in impacting the high-end . Li Yunfei, general manager of BYD brand and public relations department, said :" A dozen years ago , Whether BYD or Chinese brands , Everyone thinks that people without money buy BYD , People without money buy Chinese brands . But over the past two or three years , With the launch of BYD Han and Tang cars , More people think they have no money to buy BYD , Because we can't move a car for two or three hundred thousand , Many people want to see the balance , Touch your pocket , This year, , With DM-i Hot sales of models , More often, money can't buy BYD , This is what we have been doing for the past few years , In technology 、 Changes in models and populations ."
Borrow new energy 、 Intelligence breaks the situation
Thanks to the policy promotion of earlier years , The new energy vehicle market is experiencing "2B To 2C" The transformation of , At the same time, Ningde era was born 、 BYD and other power battery giants . From upstream mineral resources to midstream power batteries , Then to the downstream vehicle manufacturing , China has an obvious leading advantage in the perfection of the new energy vehicle industry chain . The explosive growth of new energy vehicles has also brought dividends to independent brand car enterprises .
Last few months , The monthly data of new energy vehicles continued to rise , Keep setting new historical records , It has injected new vitality into the industry . The latest data released by CAAC shows , This year, 7 month , China's production and sales of new energy vehicles refresh again , Production and marketing are completed respectively 28.4 Thousands of cars and 27.1 Thousands of cars , Year-on-year growth 1.7 Times and 1.6 times .1-7 month , Production and sales of new energy vehicles were completed separately 150.4 Thousands of cars and 147.8 Thousands of cars , More than the number of domestic years , Permeability increased to 10%. And in this data , Independent brands account for a large proportion .
Outside the new energy track , Independent brands also show a leading edge in the direction of intelligence . After the first batch of new car building forces set off an intelligent wave , since this year on , A large number of technology companies began to pour into the automotive industry , Baidu 、 millet 、360、 Huawei 、OPPO And so on , Electric intelligent vehicle has gradually become a new round of investment . Industrial securities analysis said , The entry of technology companies will accelerate the transformation of the industry , Reshape the pattern of main engine plant and supply chain .
meanwhile , Domestic traditional OEMs have also successively created their own smart car brands , Saichi Zhiji 、 BAIC polar fox 、 Geely, jikrypton and other new independent brands have distinctive intelligent labels , Gradually into the vision of consumers .
" First, independent brands have invested in the wave of Electric Intelligence earlier than joint ventures ." Xu Haidong said earlier that :" In the era of intelligent electric vehicles , The original brand premium of joint venture car enterprises will no longer have advantages , To be recognized by young consumers , Car companies must better understand the needs of Chinese local consumers ."
User operation creates brand loyalty
If electrification and intelligence make consumers pay attention to their own brands , Then user operation is a sharp weapon for independent brands to shape brand loyalty .
In the automotive industry , The slogan of the user enterprise is first shouted by Weilai automobile , With excellent user operation thinking , Weilai automobile has created an example of the relationship between users and enterprises . This sharp weapon even contributed more than half of the sales of Weilai automobile in the most difficult moment . Then , User thinking began to be learned by a large number of car companies ," Customer first " The concept has almost become the standard configuration of Chinese automobile brands . Zhiji Automobile Co CEO Liu Tao said :" Zhiji automobile's interpretation of the logic of the times is , The great age of artificial intelligence , Will first create the great users who create data , User data will be used to drive the creation of great products . The future must be an era when users change the world , This is the original intention of Zhiji automobile to be a user value enterprise ." In Liu Tao's view , All smart enterprises in the future , Should be transformed into a user value enterprise .
It's not just a new car power brand , Traditional independent brands are also strengthening user awareness . According to pan Xuewei, deputy general manager of SAIC Maxus , In the digital operation system , SAIC Maxus has defined five critical paths , Including user participation definition 、 User participation in design 、 User participation authentication 、 User participation in configuration and user direct connection ." According to chase's digital transformation vision , We want to be a user + Digital driven companies , Through user direct connection and data analysis , Let the whole enterprise transform around users ."
As the younger generation gradually becomes the main force in the automobile consumption market , The pattern of domestic automobile market began to undergo a process of remodeling , In this opportunity, independent brands are quietly changing their inherent impression .
" At present , Compared with foreign brands, Chinese cars , Great progress has been made . Regardless of vehicle engineering development , Or design 、 Core components , And vehicle manufacturing equipment and industrial workers , From these five dimensions , China's automobile industry 、 Chinese car brands have caught up with , It even surpasses foreign and joint venture automobile brands in some fields . The quality of Chinese automobile brands is different from before ." Li Yunfei said .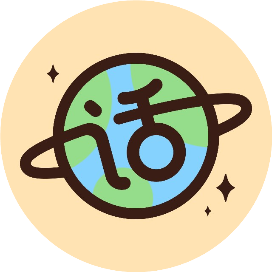 word World
Let go of the trouble , Look at the world from different angles , Can find , It turns out that the world is so wonderful !
official account
copyright notice
author[Wechat automobile],Please bring the original link to reprint, thank you.
https://caren.inotgo.com/2021/08/20210825044051693X.html